Grandpa Steve invited the kids down for a Halloween Party at the Elks.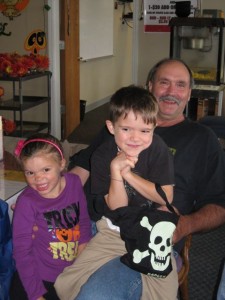 James and Amara were thrilled! Maya was happy to go, but she wanted nothing to do with costumes! Stephanie and I had found her the cutest little garden nome – though she put up a fuss with the whole thing & won. She wore a festive little t-shirt instead! Her Mama, however, was all about dressing up! Stephanie makes herself into a pretty-cute & friendly witch!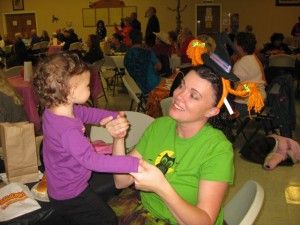 The Littles had lots o' fun decorating their pumpkins. James' pumpkin actually won a contest.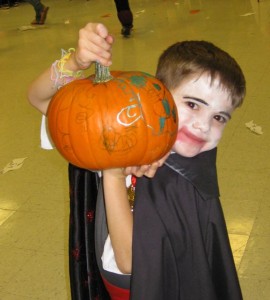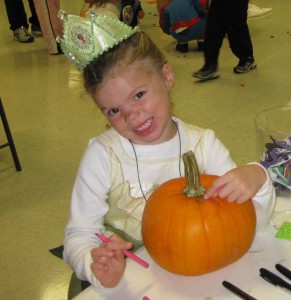 The 3 Amigos.
Stephanie ~ the friendly witch, Jessica ~ a tiger, Stacie ~ Ruby, our cat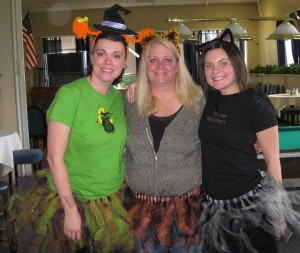 Pumpkin Buckets filled with Happy Meals – a sleeping baby… on our way home!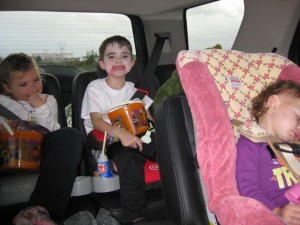 A day full of FUN and a little candy too…