The bunny visited our house, hiding eggs & baskets full of candies & treats!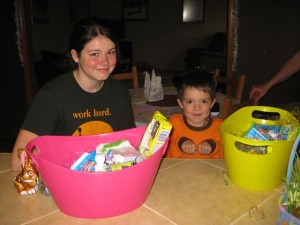 We spent the afternoon at my Aunt & Uncle's house. It was a great time! We had a lovely meal and participated in both a kid & adult egg hunt.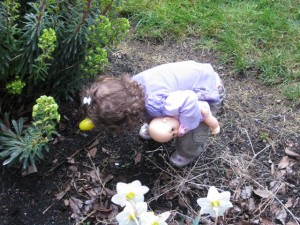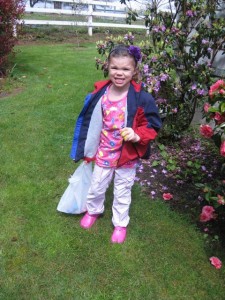 The kids all got a chance to pet the Mama donkey & her baby, Donkey (That's it's name!).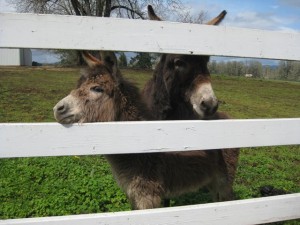 After finding all the eggs they could find, the kids went inside to count their loot!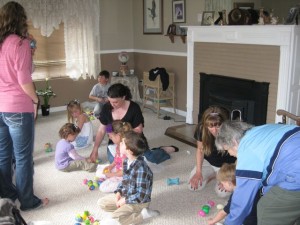 We had such a wonderful day with family…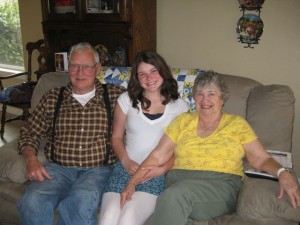 ~ Granddad, Abbie, Nana ~
Best Cousin Friends!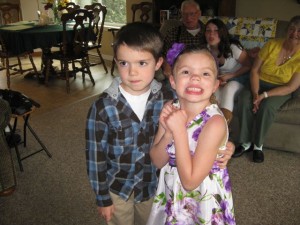 ~ James & Amara ~
We ended a beautiful day at the Solari Family Home – They had us over for a tasty meal & dessert! What fun!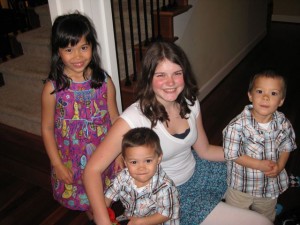 ~Sofia, Abbie, Marco, Enzo~
Easter was a perfect day full of Family & Friends!