I was excited to see Bill & Erin ~ but I always forget how perfectly perfect it is when we're all together! It kinda feels like it's just meant to be…
The day they arrived we played by the pool all day and barbequed for dinner. Sometime in there, Erin taught me how to make the coffee for iced coffees… YuMmY!!
We slept in the next morning. When we finally got up and around, Erin and I decided to go out for a quick jog! It was fun to run with somebody. I was nervous because I had never really had a running partner, but if I'm going to have one, she's a great one to have! She went slow and walked when I needed to walk!!
After some tasty breakfast, we made our way to Mt. Hood where we discovered a trashy-little Fun Park! We definitely would have skipped it if we'd known how classy it was, but ended up with some funnies out of the adventure.
Erin and I photographed the gang speeding down the Alpine Slides, some going faster than others!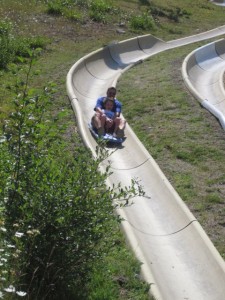 Then the kids waited for forever and a day to jump on this crazy, little trampoline thing…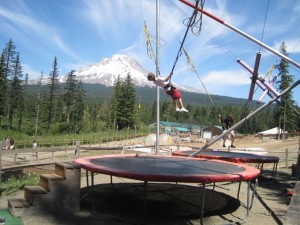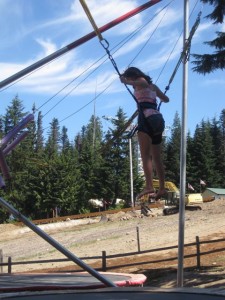 and then we headed up to Timberline Lodge for lunch.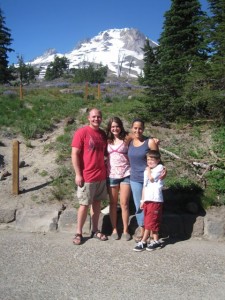 After lunch, we grabbed some plastic cups from the bar and hiked up to the snow!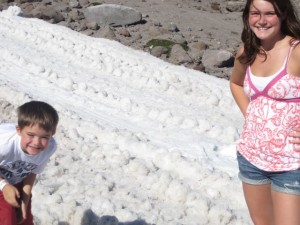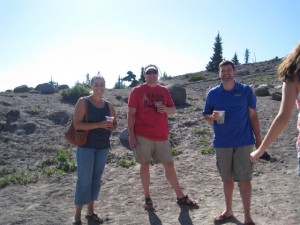 On the drive home we stopped in Hood River for Ice Cream cones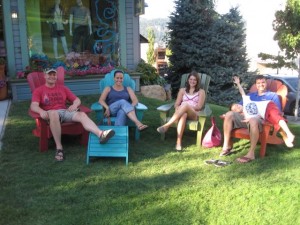 and then a quick little hike up to see Multnomah Falls – Beautiful!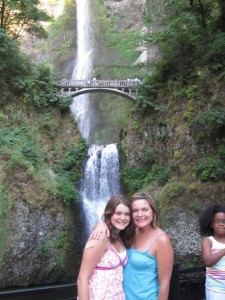 The next day, Erin and I enjoyed an hour of Zumba… then we were lazy for the rest of the day! It was excellent. We said our good-byes late that night and Josh whisked them away and to the airport early the next morning…