We invited The House of Reptiles to James' 7th birthday party. They gave a 50 minute, hands-on presentation to James and many of his friends. It was so interesting and informative, at times I was wishing the kids would go play upstairs so I could ask the questions I had!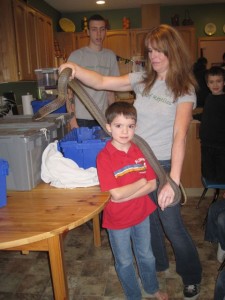 The teacher in me had to maintain some kind of order, so I set the whole presentation area up like a classroom… It ended up being a good idea as kids did get a little wiggly after 50 minutes!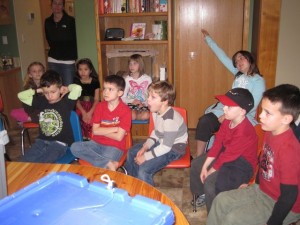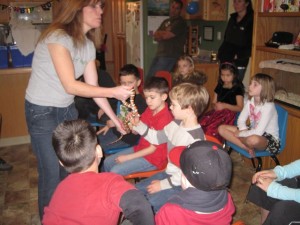 Many different reptiles and one large arachnid.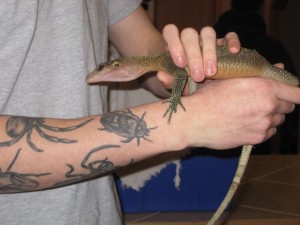 A very brave Abbie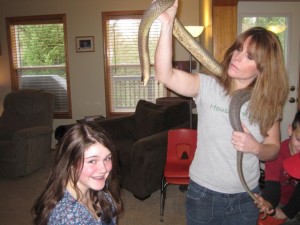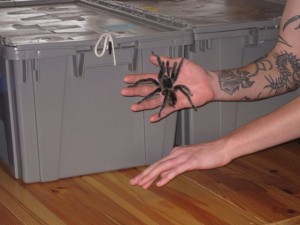 The kids had fun decorating cake pops with bug candies & frosting.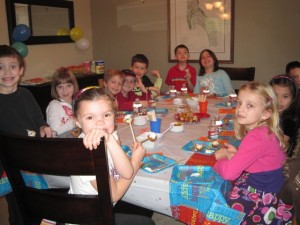 James had a pretty awesome party!