The day before our Thanksgiving holiday was set to begin, the kids and I got an added bonus – an extra day off due to to ice & snow. Josh however did not get so lucky. Instead of sleeping in, he had to brave the roads and head into work! The kids and I spent a lazy day doing not much of anything. James created a map – so he, Max, and I headed off to follow the map into the unknown.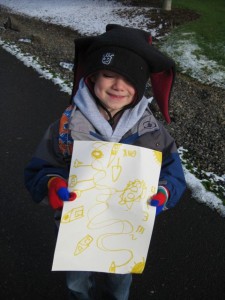 It was chilly out there & we since we don't have our winter tub out yet, we made due with things we could find around the house. We followed the map uphill & downhill & around a curve. Once we got too cold, we both decided the map was pointing us home.
Once home, James thought it would be fun to slide down the ice-covered driveway on his pockets.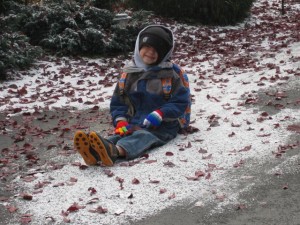 When the sliding was too slow, he stood up & took a run for it… Max thought that looked like fun!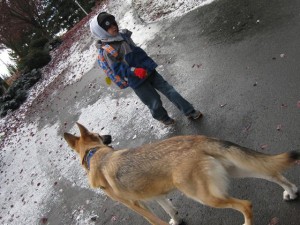 That night, Abbie and Chandler needed something to do, so I put them to work making some of our Thanksgiving Day goodies.They had 2 helpers waiting to assist, if needed!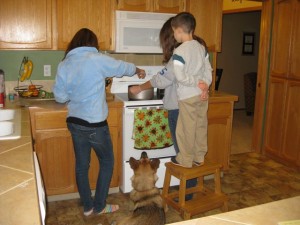 The girls had fun making Puppy Chow especially once I convinced them to use their hands to mix the chocolate-peanut-buttery-goodness…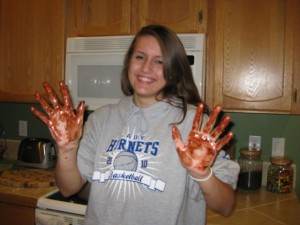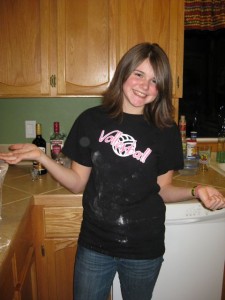 I'm thinking they had a good time making something I was kind of dreading… I now know who to call when I need messy snacks made.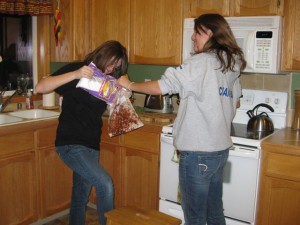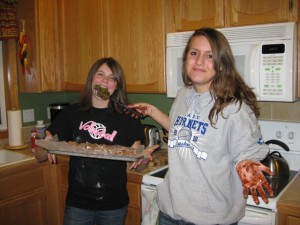 Yummy! Great work girls!