The kids decorated the little trees they keep in their bedrooms last weekend.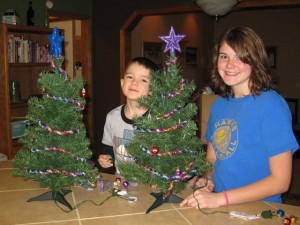 At the same time, I started unpacking my Christmas boxes and have slowly began to decorate the house. Each year I look forward to decorating until I am actually doing it… what alot of work! In the end, it's always worth it though!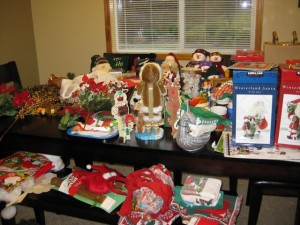 Yesterday was the first day we've seen without rain in a very long time. Josh knew he needed to take advantage of the dry day and get up on the roof to hang the lights. They look awesome. I wish I would have taken a picture last night. Our house looked like a perfect little gingerbread house!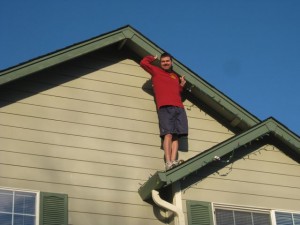 Once Josh was on the tippy-top of the roof, he ran out of lights. The kids and I had to decide who was going to brave the ladder and take him the remaining lights.
Chandler gave it a good shot…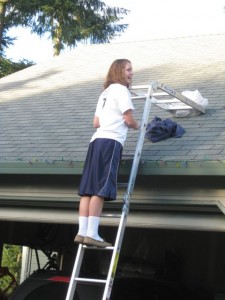 In the end, I climbed the ladder onto the roof and tossed the lights to Josh. It was scary up there. It made me appreciate his work and the beauty of our lights even more.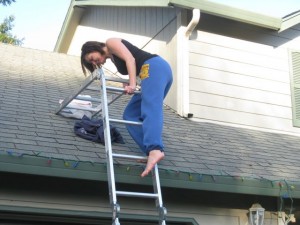 Josh was missing Bill, his light hanging partner. I think the job is more fun and a bit easier with the help of a buddy!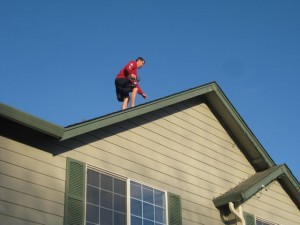 A nighttime photo to come