One of the many wonderful things we've found since moving into our home is that we have a Christmas tree farm right down our road, which makes finding the perfect tree a simple task! This year the weather was almost warmish and the Littles thought they were going to run all the way to the tree farm, Gramma caught them and loaded them into her car. Abbie and Chandler found the fun seats!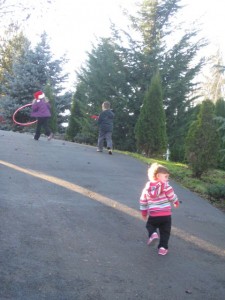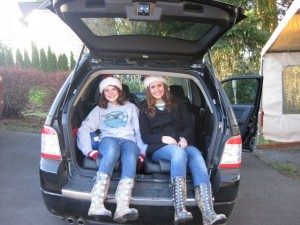 We all searched for our version of the perfect tree.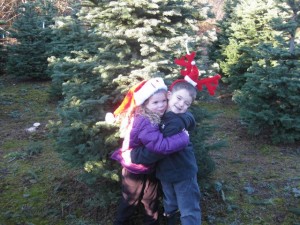 Maya found her favorite tree and decided to pose there until someone would take her picture!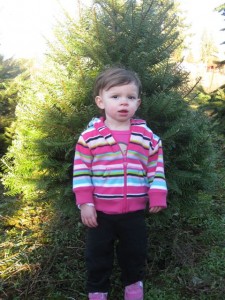 If you'll notice we had a couple tree-bugs sneaking out the back of our family photo ~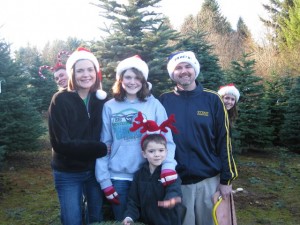 Maya stayed posed while the rest of the family smiled in front of the tree they chose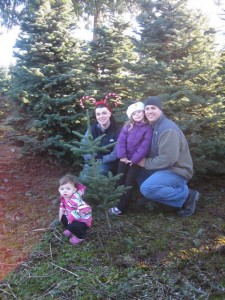 Mom had all the kids join around the tree she picked out, which she later realized wasn't the perfect tree because it leaned to one side very badly and did not like to stay in the stand!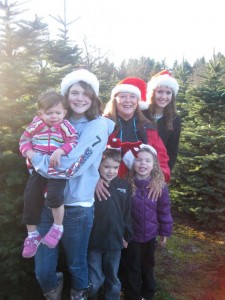 After all the posing, the boys got to work sawing through the trunks while the Littles pushed on the trees and said, 'timber!'.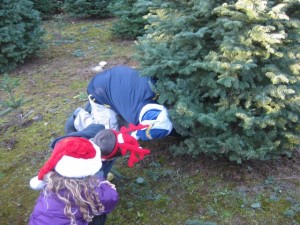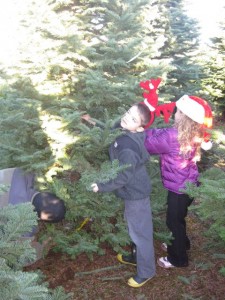 The girls helped haul the trees toward the vehicles.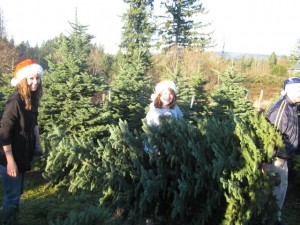 Once the trees were on the strapped down to the vehicles leaving the neighborhood, we had cocoa & peppermint sticks. A family-fun-filled day. It was perfect.