We were all excited that James slept in until almost 8 o'clock Christmas morning. We started the morning looking through our stockings, my favorite part!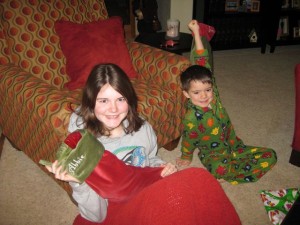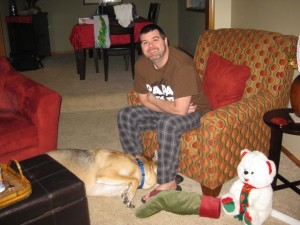 After we enjoyed looking through our stockings and having coffee, tea, and cocoa ~ we moved into the Family Room to see the gifts Santa left…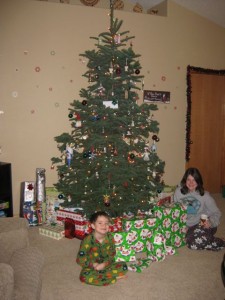 The kids passed out their gifts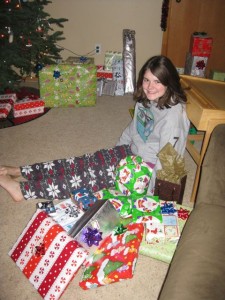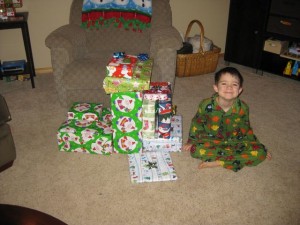 Presents unwrapped…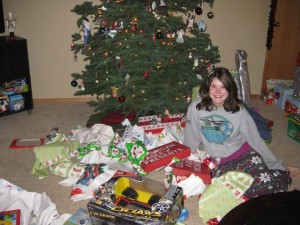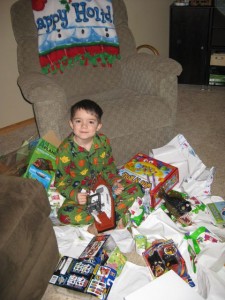 On to Gramma's house for snacks. dinner. family. stockings. gifts. fun…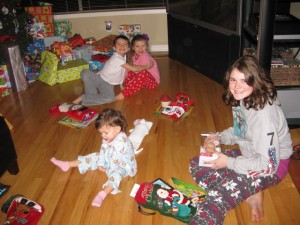 Nana told the kids Christmas stories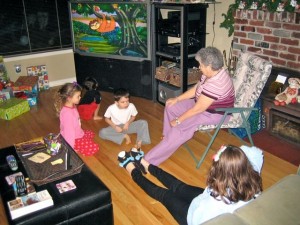 Uncle Derek got to spend some time with us in the evening!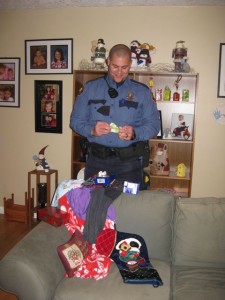 ~Christmas at Aana & Upa's House~
Aana made Abbie a new stocking this year.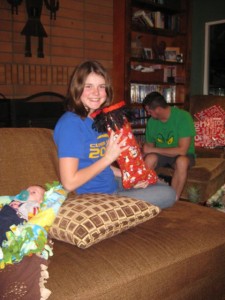 James was excited to get fishing gear for Christmas!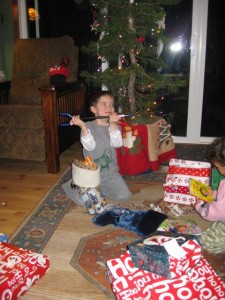 Abbie sewing Christmas stockings for her friends, 34 socks in all.