This year we skipped the BIG pumpkin patch we have visited for years and stopped by a small farm we pass on our way home. It was simple.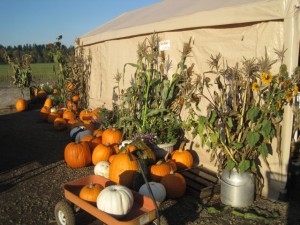 James was excited to have his choice in color of pumpkins this year.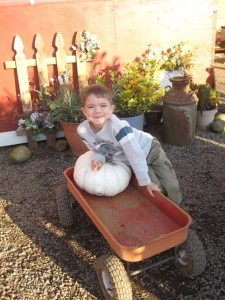 We all chose pumpkins and were wheeling them out to the car…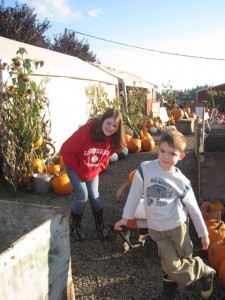 …when James was randomly stung by a bee ~ ouch!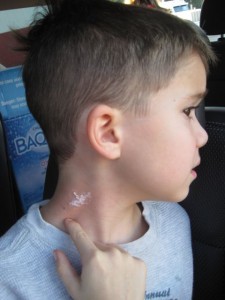 So, we quickly loaded up our harvest and headed home.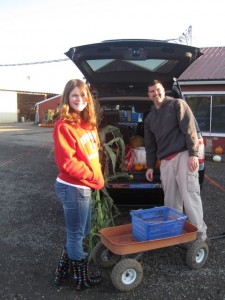 Carving the pumpkins is a family affair, whether I like it or not! Josh is usually good about craving the insides out of my pumpkin for me. James was very cautious with the seeds as he wanted to roast them ALL.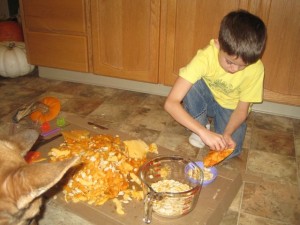 Max is never far from the action!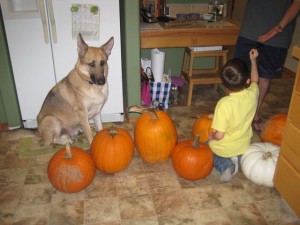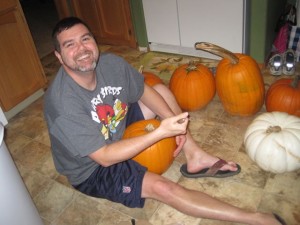 Abbie is looking online for a spooky-face design.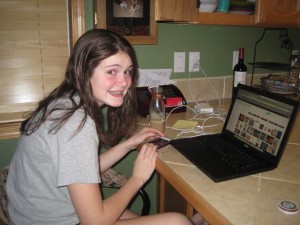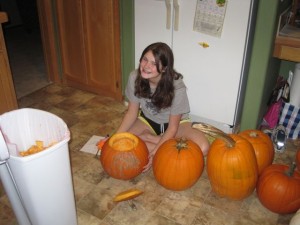 Max is forever curious.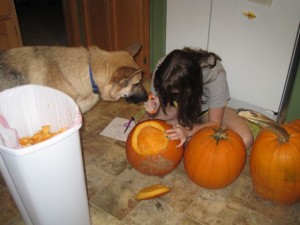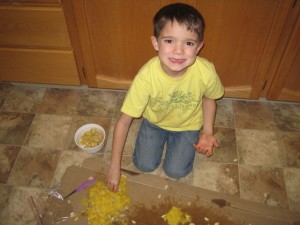 Ready to light up the night!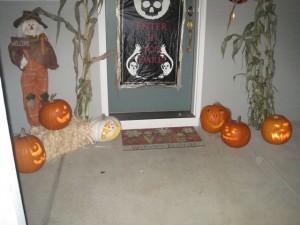 - Abbie hosted a Halloween Party -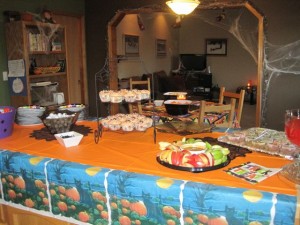 Miss Madi the Candy-Corn Witch enjoying some Jack-o-Lantern Pizza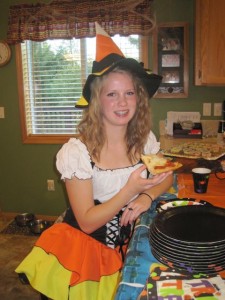 Hanging out…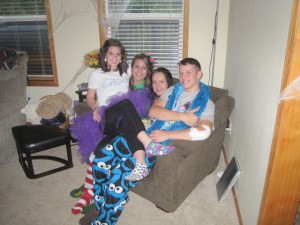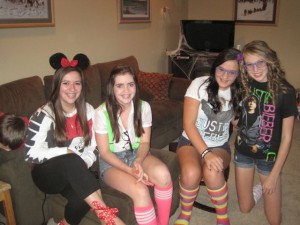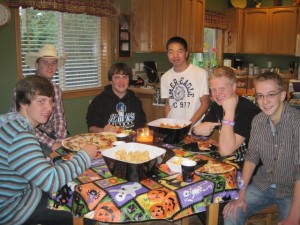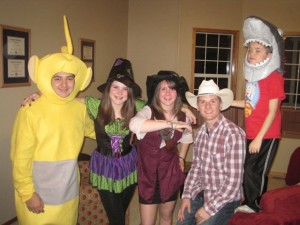 Lauren holding Peppermint (our corn snake)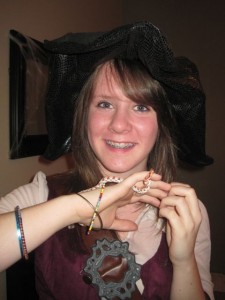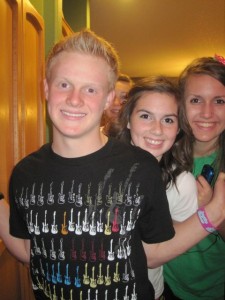 Posing after a fun game of marshmallow toss ~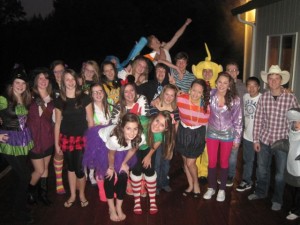 Girls hanging in the hot tub, in the rain, later that night.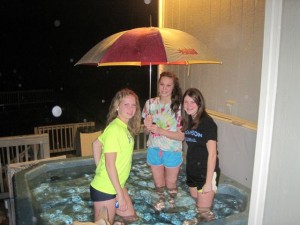 Stacie all dressed up to take James trick-or-treating!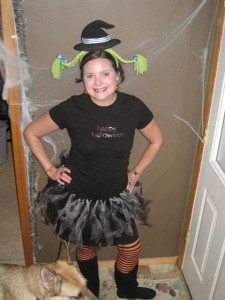 Abbie = Witch / James = Shark / Stacie = Witch